Projects Construction Company W.L.L. BUILDING FOR THE FUTURE
Projects Construction Company is an 'AA' graded Building and Civil Engineering contractor permitting participation in the projects of unlimited values.
The company is experienced in a wide-range of construction sectors including residential, commercial, retail, hospitality, schools, industrial, multi-storey and interior fit-outs. Our dedicated interiors division has vast experience in refurbishment, shop-fitting and high quality joinery works.
Projects Construction Company has completed many projects since its inception in 1976
Our list of clients in Bahrain includes:
The Ministry of Housing
The Ministry of Electricity & Water
The Ministry of Interior
The Bahrain Defence Force (BDF)
The British Embassy
The Royal Court
Bahrain Petroleum Company (BAPCO)
Bahrain Telecommunications Company (BATELCO)
Bahrain Aviation Fuelling Company
Bahrain National Gas
Bahrain National Oil Company, and
Aluminium Bahrain (ALBA)
Ministry of Works
Sunni Waqf
Tatweer Petroleum
Behbehani Brothers
Riffa Views
DHL
In addition to the above impressive list of projects and clients, the company has also carried out work for many private sector clients including Gulf Investment Bank (GIB), Saudi National Commercial Bank, Bahrain School, Bahrain Bayan School, Ahmed Zayani & Sons, DHL, BANZ and Bahrain International Airport to name but a few.
The company is particularly proud of the amount of repeat orders it generates from its existing client base, which rightly views as a compliment to the way it does business.
More than 900 people are currently employed in a variety of disciplines. Bahrainisation is fully in line with current Government regulations.
Construction is heavy equipment, materials and people in motion. Health and safety of everyone in the workplace is of prime importance, and along with rigorous quality control, forms the backbone of the company's approach to its operations. Our safety record is exemplary – but so, too, is our drive for continuous improvement.
The company was successfully assessed for compliance with ISO 9001:2008 and subsequently holds the full ISO accreditation in accordance with the IAF and UKAs institutions. The company has successfully maintained this accreditation since 2011 and proudly boasts this certification today
Our Team
The management team is a hand-picked group of dedicated construction professionals from around the world, with a wealth of international experience between them in all types of construction in Bahrain, the Middle East and Europe.
The company has a highly skilled and motivated workforce and has in place in-house and outsourced training schemes, to enable its employees to develop their skills and stay ahead of ever advancing technologies.
Services
The core business of the company is building contracting. The company is capable of carrying out work to the highest standard on all types of projects, large or small, in all sectors of the construction industry.
Projects Construction delivers total solutions to all construction and infrastructure needs, providing a high and dependable level of service and value to clients. It is a leader in introducing and implementing new initiatives in social, commercial and industrial infrastructure in Bahrain. It has developed proven skills and capabilities in all aspects of the industry in both the private and public sectors.
Specific capabilities include:
Turnkey contracting
Design and construction
Construction management
Management contracting
Design management
Equipment procurement and installation
Investment in the areas of education and healthcare is fundamental to progress. Projects Construction has developed specific skills in these sectors, from conventional contracting to the design and construction of facilities, including the supply and equipping of schools, universities and hospitals.
The company also has the technical and managerial skills to develop sophisticated new facilities and expand and re-furbish existing installations.
Besides the experience in all aspects of heavy and light industrial work, Projects Construction's successful completion of unique structures with high quality finishes is the cornerstone of the company's track record in the commercial sector
The company works throughout the retail sector constructing highly serviced shopping complexes as well as fitting out individual shop units. Several major distribution warehouses have been constructed as part of the complex distribution networks which support modern retailing.
Projects Construction has participated in residential development around the region.
The work undertaken by the company includes:
Commercial – Petrol stations, Exhibition Centres,
Multi-storey office blocks.
Residential – Multi-storey apartment blocks,
Housing developments
Educational – Schools and Universities.
Health – Hospitals and Clinics.
Industrial – Warehouses, Aircraft Hangers,
Electrical Substations, Petrochemical Installations.
Highway Structures – Bridges, Culverts and
post tensioning works.
Fitting-Out – Restaurants, Retailers, Banks,
Exhibition Centres, Residential, Schools,
Universities, Hospitals and Clinics.
Petrochemical – Support Civils and Building Works.
Pre-fabricated Portable Accommodation.
Past Projects
747 Aircraft Hanger
Large Industrial Warehouses
Sub-stations
Multi-storey apartments
Multi-storey office blocks
Social Club and Leisure Facilities
School Extension
University Academic Blocks
Hospital extension
Health Clinics
Embassy Facilities upgrade
Housing Developments
Petrol Stations
Bridges and Culverts
Posttensioning works
International Exhibition Centre
Rolls Royce / Chrysler Showroom
Car Showrooms for Porsche, Audi, and Jeep
Restaurant construction and fit-out
Shop and Showroom Fit-outs
Bank Refurbishment
Customer Service outlets
Fit-out of offices, dealing room and
commercial floor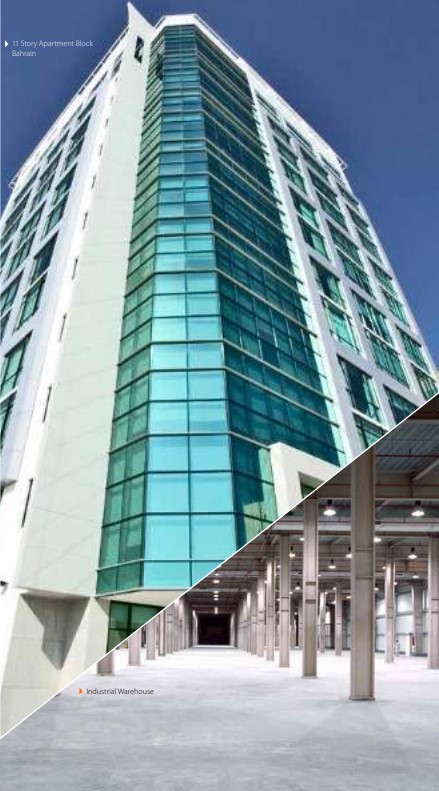 [ngg src="galleries" ids="5″ display="basic_thumbnail" thumbnail_crop="0″]
[ngg src="galleries" ids="6″ display="basic_thumbnail" thumbnail_crop="0″]